In Young Men, 15% of Schizophrenia Might Be Prevented If Cannabis Use Disorder Is Not Present, Study Finds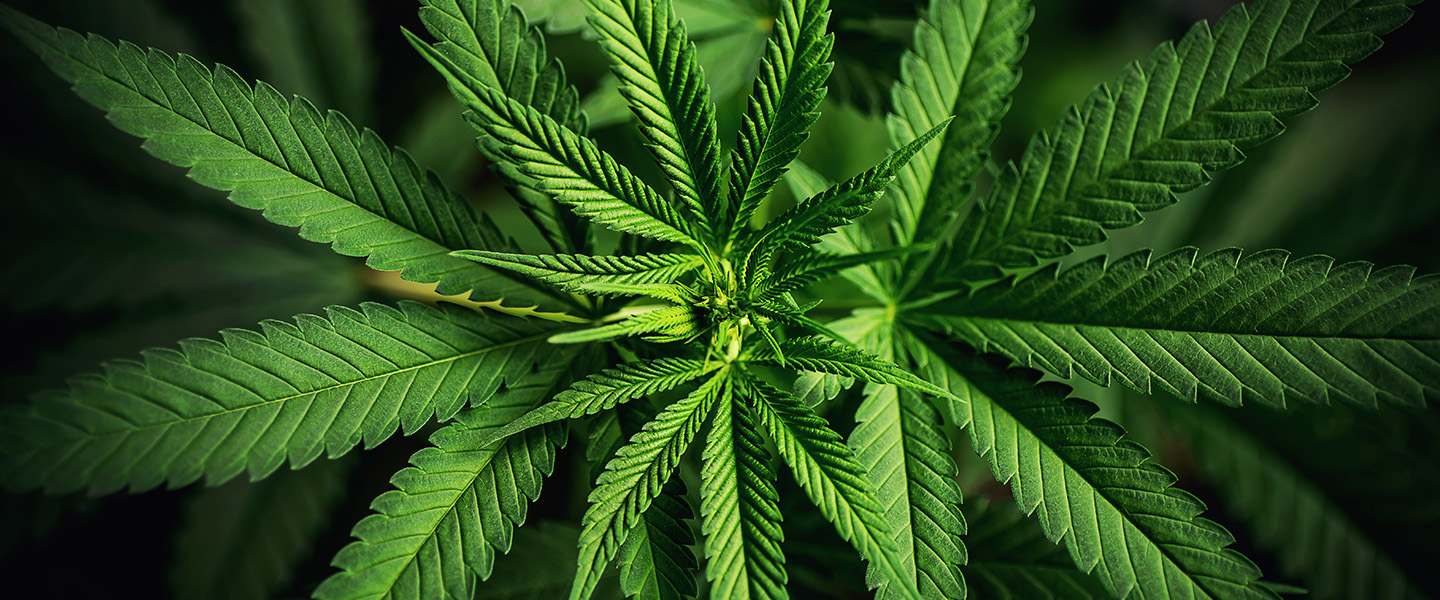 A large study involving the health records of 6.9 million people in Denmark over 5 decades has found "strong evidence" of a linkage between cannabis use disorder (CUD) and schizophrenia, in both men and women. The magnitude of the relationship, the researchers say, is consistently larger among males than females, and much larger in young males, especially those aged 16 to 25.
Using statistical methods based on Danish national health record data, the investigators "conservatively" estimate that in 2021, at least 15% of cases of schizophrenia in males "may have been prevented" if cannabis-use disorder in those individuals had not been present. In females the corresponding number is 4%.
As attitudes about cannabis use have generally become more tolerant, especially in Western nations including the U.S., Canada and Europe, with the steady process of legalization over last decade, so too has the prevalence of impressions of cannabis use as being "harmless," the researchers note.
They disagree, echoing cautions repeatedly expressed in recent years by Nora Volkow, M.D., a member of BBRF's Scientific Council who is Director of the U.S. National Institute on Drug Abuse. Dr. Volkow was a member of the team that conducted the Danish study, which appeared in Psychological Medicine.
With specific reference to schizophrenia and the contribution of heavy and regular cannabis use coinciding with increased schizophrenia incidence over the last several decades, the researchers write: "Although cannabis use disorder is not responsible for most schizophrenia cases in Denmark [the nation whose population served as the basis for the new research], CUD appears to contribute to a non-negligible and steadily increasing proportion" of schizophrenia cases over the last 5 decades.
In young males, aged 21-30, and possibly up to age 40, the proportion of schizophrenia cases that may now be avoided if CUD is not present "may even be as high as 25% to 30%," the researchers note. For this reason, the researchers said they consider CUD to be "a major modifiable risk factor for schizophrenia, particularly among males."
Reasons for this remarkable statistic are not known with certainty, but the researchers propose that increased cannabis usage in the general population, accompanied by increased potency of cannabis products (based on the concentration of active ingredient, THC) "likely" help explain what they found to be the steadily growing portion of new schizophrenia cases that might be prevented in the absence of heavy and regular cannabis use, especially by the young male users.
The research team, which was led by Dr. Carsten Hjorthøj, an epidemiologist at Mental Health Services in the Capital Region of Denmark and the University of Copenhagen, and which included collaborators from the U.S. National Institutes of Health including Dr. Volkow, used a nationwide Danish healthcare database consisting of every person in Denmark who was between the ages of 16 and 49 at some point in the years 1972 to 2021. This included the health records of over 6.9 million people, 51% of whom were male. Of that number, a total of 45,327 were diagnosed with schizophrenia at some point in the 5-decade period of the study; 60,563 were diagnosed with cannabis use disorder in the same period, three-fourths of whom were male.
Such a broad-based study, with comprehensive medical follow-up data amounting to, in this case, over 129 million person-years, generates statistical data with a very low potential error rate. The main limitation is that illnesses such as schizophrenia and CUD "appear" in the Danish national records only when actually diagnosed and entered by a medical professional. There are some number of cases of both illnesses that were never diagnosed; hence, the statistical findings of the study tend to err on the low side—they are "conservative." The study's findings are associational; they cannot prove a causal impact of cannabis use disorder in the onset of schizophrenia.
"While we cannot be certain of the proportion of [cannabis]-exposed individuals who might have developed schizophrenia even in the absence of CUD, it is unlikely that all of the [observed] associations between CUD and schizophrenia would be explained by confounding facts," they noted.
Cannabis use disorder is defined by a persistent desire or unsuccessful efforts to cut down or control cannabis use. A great deal of time is spent in activities necessary to obtain cannabis, use cannabis, or recover from its effects. Craving, or a strong desire or urge to use cannabis, is typically present.
Further research is needed, the team says, on the relation of frequency of cannabis use as well as THC concentration in both males and females with the association with schizophrenia, as well as on potential causal linkages. They are clear, however, in their conclusion: while noting "significant differences between the sexes in response to the acute and long-term effects of cannabis," they say their results suggest "a relationship between intense use of cannabis and risk of developing schizophrenia," at the level of entire populations. At the level of individual cannabis users, "risk occurs in both sexes but especially appears higher in young males."
It is the team's belief that "an increasing proportion of cases with schizophrenia may be avertible by preventing CUD." They express the hope that their findings will encourage health-care providers to effectively screen for and treat cannabis use disorder, generally, and particularly in young males who may be using cannabis regularly. They, it appears, are most vulnerable to the as yet unexplained impact of cannabis—most of all, highly potent and regularly used cannabis—on the genesis of psychotic disorder.
"The entanglement of substance-use disorders and mental illnesses is a major public health issue, requiring urgent action and support for people who need it," noted Dr. Volkow. "As access to potent cannabis products continues to expand, it is crucial that we also expand prevention, screening and treatment for people who may experience mental illness associated with cannabis use. The findings from this study are one step in that direction and can help inform decisions that health care providers may make in caring for patients, as well as decisions that individuals may make about their own cannabis use."