Largest Genome Study to Date of Cannabis Use Disorder Reveals New Genetic Underpinnings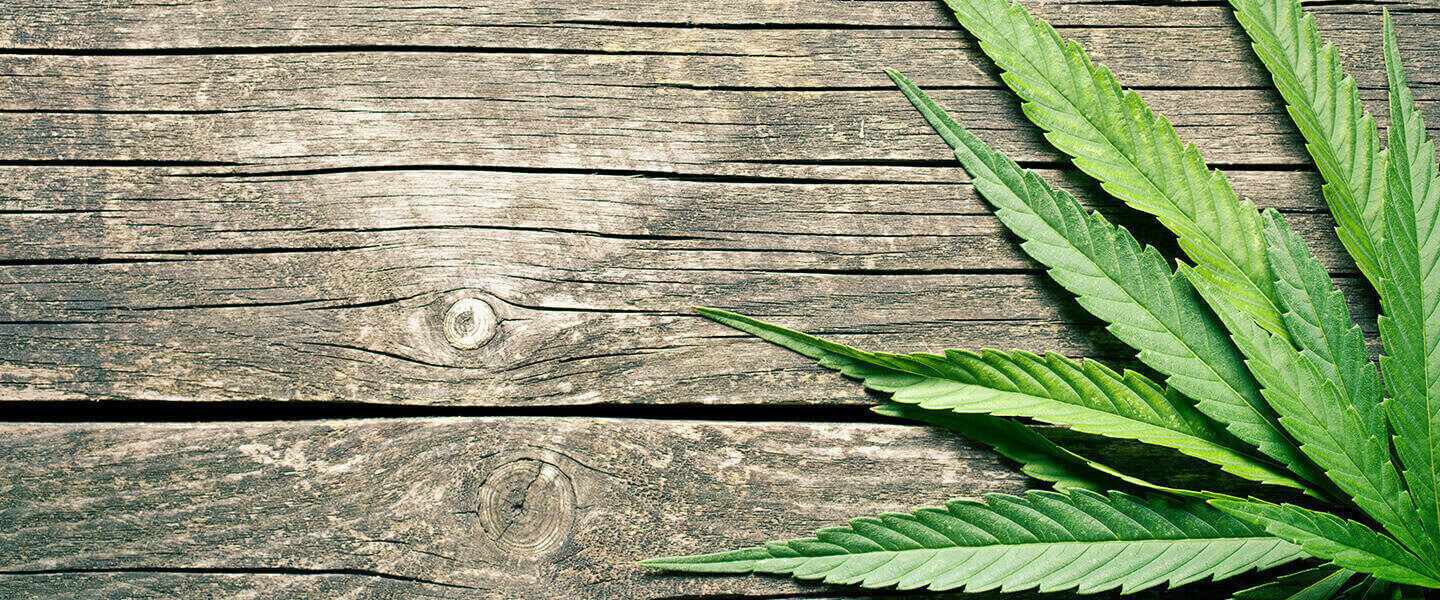 A large international study designed to discover associations between genetic variations and risk for cannabis use disorder has generated evidence, in the words of the scientists who led the study, "that cannabis use disorder is a serious psychiatric illness with genetic and neurobiological influences that diverge at least partially from cannabis use."
By this the researchers mean that biological factors which increase an individual's risk of developing cannabis use disorder overlap with but are in some ways distinct from biological factors underlying a predisposition to ever try cannabis.
A small fraction of cannabis users develop cannabis use disorder, which involves abuse and/or dependence upon the substance. According to the Diagnostic & Statistical Manual cannabis abuse can, for instance, include driving recklessly under the influence or developing social or interpersonal problems because of use. Dependence involves being unable to function without the substance, and can include withdrawal symptoms upon discontinuation of use.
A 2016 study conducted by the National Institute on Alcohol Abuse and Alcoholism (NIAAA), part of the National Institutes of Health, found that 2.5% percent of American adults—nearly 6 million people—experienced cannabis use disorder in the 12 months prior to the study, while 6.3% had met the diagnostic criteria for the disorder at some point in their lives. Overall, cannabis use in the U.S. has increased markedly in recent years, in part reflecting legalization and decriminalization of the substance in many states.
Researchers meanwhile continue to study the potential negative impacts of cannabis use, including whether its use during pregnancy impacts fetal brain development, as well as the risk of potential subsequent health liabilities, including psychiatric illness, in the child after birth. Other research focuses on whether regular and heavy cannabis use during adolescence raises risk of psychosis in individuals who are vulnerable to that disorder.
The new genome-wide association study (GWAS), a "meta-analysis" of 20 existing population samples, was reported in the journal Lancet Psychiatry. The largest such study conducted to date, it analyzed genome data of 20,196 individuals with cannabis use disorder and 363,116 controls.
Sixteen current and past BBRF grantees were among the authors of the paper reporting the team's results. These included Kenneth S. Kendler, M.D., a BBRF Scientific Council member, 2010 and 2000 BBRF Distinguished Investigator and 1995 winner of the BBRF Lieber Prize, as well as the study's first author, Emma C. Johnson, Ph.D., a 2020 BBRF Young Investigator at Washington University School of Medicine, St. Louis. The study's leaders included Drs. Joel Gelernter, Howard J. Edenberg, Kari Stefansson, Anders D. Borglum, and Arpana Agrawal.
GWAS studies seek to determine whether there are locations in the human genome where specific variations in DNA sequence are found more often among those with a given disorder compared with those who don't have the disorder. A number of much smaller studies have turned up a number of potential "risk loci," i.e., locations in the genome where DNA variations are statistically correlated with liability for cannabis use disorder. These, however, have been hard to replicate in follow-up studies. The new study's size adds considerable power and persuasiveness to its findings.
It has been estimated that between 50% and 70% of an individual's liability to cannabis use disorder is due to genetic factors. Environmental factors also play a role. The new GWAS identified two locations in the genome in which specific single-letter DNA changes are statistically associated with cannabis use disorder. One, on chromosome 8, is near two genes; one of these, CHRNA2, encodes a portion of a nicotinic receptor common throughout the brain. This location had been noted in previous research and is confirmed in the new study. Another location had not been identified previously. Situated on chromosome 7, the variation occurs within the sequence of a gene called FOXP2 and has been previously linked with risk-taking behaviors as well as ADHD.
Noting past research that has suggested partially distinct genetic causes underlying alcohol consumption and alcohol use disorder, "including different genetic associations with other psychiatric disorders and traits," the researchers tested whether the genetic influences underlying cannabis use and cannabis use disorder "diverge with respect to behavioral and brain measures."
This portion of the analysis revealed that in 12 of the 22 traits examined, genetic correlations were significantly different, "suggesting at least partially different genetic underpinnings" influencing an individual's likelihood of ever using cannabis vs. his or her risk of developing cannabis use disorder.
Another important finding of the study was that cannabis use disorder is positively correlated, at the level of genetic variation, with other psychiatric disorders, including ADHD, major depression, and schizophrenia.
While the search for genetic factors underlying cannabis use disorder continues, the researchers said the findings of the present study "should spur efforts to identify at-risk individuals and to aid them in the face of escalating cannabis use worldwide, especially among adolescents."
In addition to Drs. Kendler and Johnson, the following BBRF grantees were members of the research team: Sandra Sanchez-Roige, Ph.D., 2018 Young Investigator; Renato Polimanti, Ph.D., 2015 Young Investigator; Hang Zhou, Ph.D., 2018 Young Investigator; Silviu-Alin Bacanu, Ph.D., 2005 and 2003 Young Investigator; Tim Bigdeli, Ph.D., 2019 Young Investigator; Danielle Dick, Ph.D., 2007 Young Investigator; Jacquelyn Meyers, Ph.D., 2019 Young Investigator; Roseann Peterson, Ph.D., 2019 Young Investigator; Judy Silberg, Ph.D., 2004 Independent Investigator, 2002 Young Investigator; William Copeland, Ph.D., 2008 Young Investigator; Andrew McIntosh, M.D., 2010 Independent Investigator; Sarah Medland, PhD., 2017 Independent Investigator; Elliot Nelson, M.D., 1997 Young Investigator; and Brien Riley, Ph.D., 2013 Independent Investigator.