Ryan J. Van Lieshout, M.D., Ph.D., FRCPC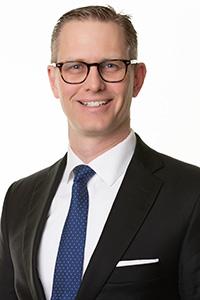 2015 Young Investigator Grant
Ryan J. Van Lieshout, M.D., Ph.D., FRCPC
Canada Research Chair in the Perinatal Programming of Mental Disorders
Albert Einstein/Irving Zucker Chair in Neuroscience
Associate Professor, Department of Psychiatry and Behavioural Neurosciences
Cor Member, Offord Centre for Child Studies
Interim Director of the Graduate Program in Neurosciences
McMaster University, Canada
Dr. Van Lieshout is the Canada Research Chair in the Perinatal Programming of Mental Disorders, the Albert Einstein/Irving Zucker Chair in Neuroscience at McMaster, Interim Director of the Graduate Program in Neurosciences at McMaster, and a psychiatrist at the Women's Health Concerns Clinic at SJHH where he sees women struggling with mental health problems during pregnancy and the postpartum period.
His primary research interests are in the developmental origins of adult disease and in particular the perinatal programming of psychiatric disorders. To date, this has focused on examining links between maternal pre-pregnancy overweight/obesity and mental health in offspring, as well as associations between being born at extremely low birth weight and later psychopathology.
He is also interested in the diagnosis and treatment of psychopathology during pregnancy and the early postpartum period, and the impact these disorders and their treatments have on neurodevelopmental outcomes (including psychiatric risk) in offspring.
Learn More About the Foundation