Study Identified Potential Predictors of Suicide Attempts in 30 Days Following Suicidal Thinking
Posted:

September 16, 2021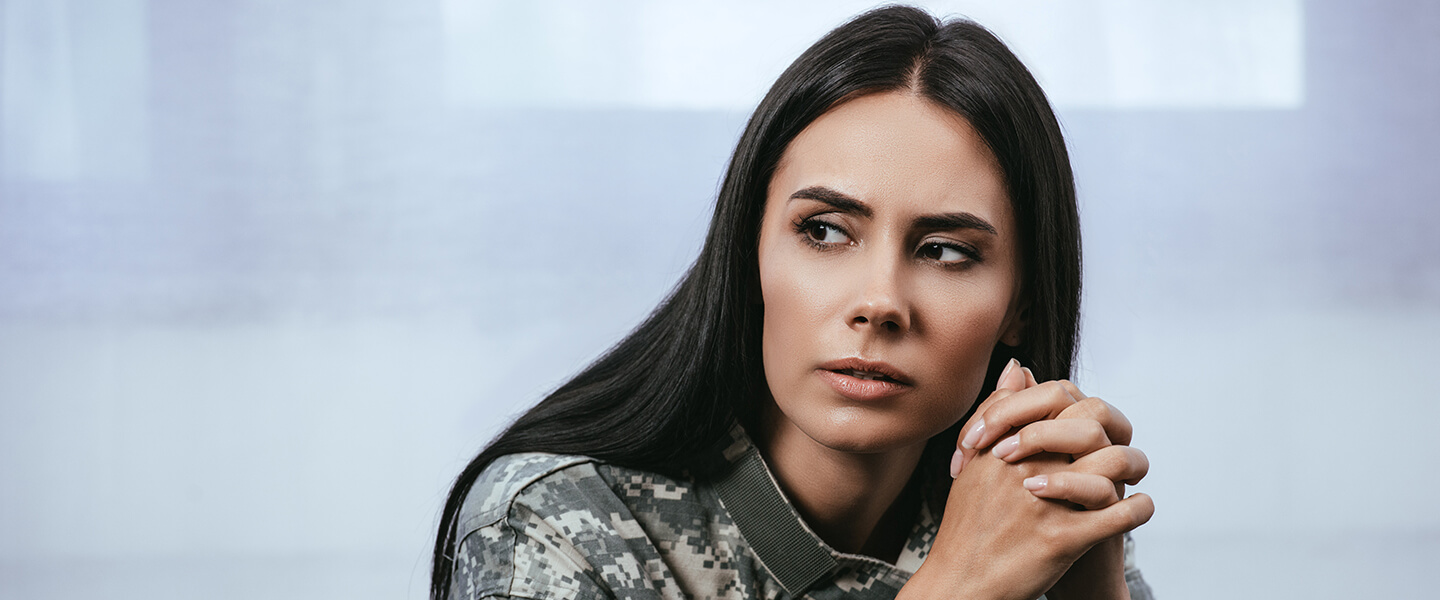 In a large population of current-duty U.S. Army soldiers, researchers have found that among those who had a documented incident of suicidal ideation, the risk of a suicide attempt within the next 30 days was significantly higher in women and combat medics.
The study, co-led by BBRF Scientific Council member Murray B. Stein, M.D., M.P.H., of the University of California San Diego and the VA San Diego Healthcare System, and Robert J. Ursano, M.D., of Uniformed Services University of the Health Sciences, drew upon administrative records of 975,057 Army personnel on active duty between 2006 and 2009. The research team closely analyzed a subset of 11,178 regular Army enlisted soldiers with medically documented suicidal ideation (i.e., thinking about suicide) during the 4-year span. Within this group, 387 had a documented suicide attempt within 30 days of the report of suicidal ideation.
The aim of the study was to determine whether predictors could be identified that would help to recognize which individuals with documented suicidal ideation were most likely to progress rapidly—within 30 days—to a suicide attempt. The ultimate aim is to intervene as early as possible in order to prevent suicide attempts.
The team looked at a wide range of potential risk factors, which included socio-demographic information, factors pertaining to Army service, prior psychiatric diagnoses, physical healthcare visits, injuries, and history of family violence and crime.
Prior to their study, the team noted in its paper appearing in the American Journal of Psychiatry, it was not known whether any of these factors could distinguish soldiers with documented suicidal ideation who make a subsequent suicide attempt from those who do not. But, they added, existing Army studies based on survey data "suggest that the transition from ideation to attempt is often rapid, with the majority of attempts occurring within 1 year."
Focusing therefore on the first 30 days, and on rapid transitions from suicide ideation to attempt, the team took advantage of vast stores of data from the Army STARRS Historical Administrative Data Study, which integrates 38 Army and Defense Department data systems in which suicide-related events are medically documented.
The results make it possible to get a better picture of the 11,178 soldiers whose medical records indicated an incident of suicidal ideation. They were mostly male (82%); 29 years old or younger (85%); White (72%); high school-educated (66%); never married (53%); and younger than 21 when they entered the Army (64%).
Interestingly, 58% of those who had thought about suicide had never been deployed; 27% were assigned to armed combat roles. The most common psychiatric diagnoses within the group were depression and anxiety. More than 80% of soldiers with suicidal ideation had at least one day with an outpatient health care visit in the preceding 2 months, meaning that they had been seen by someone within the healthcare system.
Within the group of 11,178, subsequent suicide attempts were made by 830 (7.4%) over the 4-year period of the study. Importantly, nearly half (387 or 46%) of these individuals made an attempt within 30 days of their documented ideation. This shows, said the researchers, that "soldiers were at highest risk of attempting suicide in the first month after ideation (3.5%), with risk decreasing incrementally over time." The very first day following ideation proved to be riskiest, with a suicide attempt rate of 1 in every 100 soldiers with suicidal ideations.
Much attention was given by the team to the 46% of those making a suicide attempt who made their attempt within the first month after reporting suicidal ideation. Rates among women were 40% above the average within the "ideation" population, and 60% above in combat medics. In Black soldiers, the rate of suicide attempts within 30 days of ideation was only 70% of the average rate within the "ideation" group.
Other notable findings in the analysis pertained to anxiety disorder and sleep disorders. Soldiers with documented suicidal ideation were more likely to make a suicide attempt within 30 days if they had been diagnosed with anxiety prior to their ideation.
The researchers also noted a high risk of suicide attempt within 30 days of ideation among those found to be experiencing a sleep disorder on the day of their suicidal ideation (2.3 times the average risk in the ideation population). These individuals, they suggested, may have been experiencing acute stress, which may have been causing their sleep to be disturbed.
While delivering important evidence highlighting the risk in certain people of rapid transition from suicidal ideation to attempt, the researchers expressed the hope that follow-up studies would consider the contributions of specific psychiatric disorders over a range of time frames to better understand rapidly developing suicide attempts. Such information, as well as analysis of suicide attempt methods and the impact of treatments following ideation might contribute to the development of screening tools to identify those at imminent suicide risk, they said.