Rapid-Acting Pill to Treat Postpartum Depression is Approved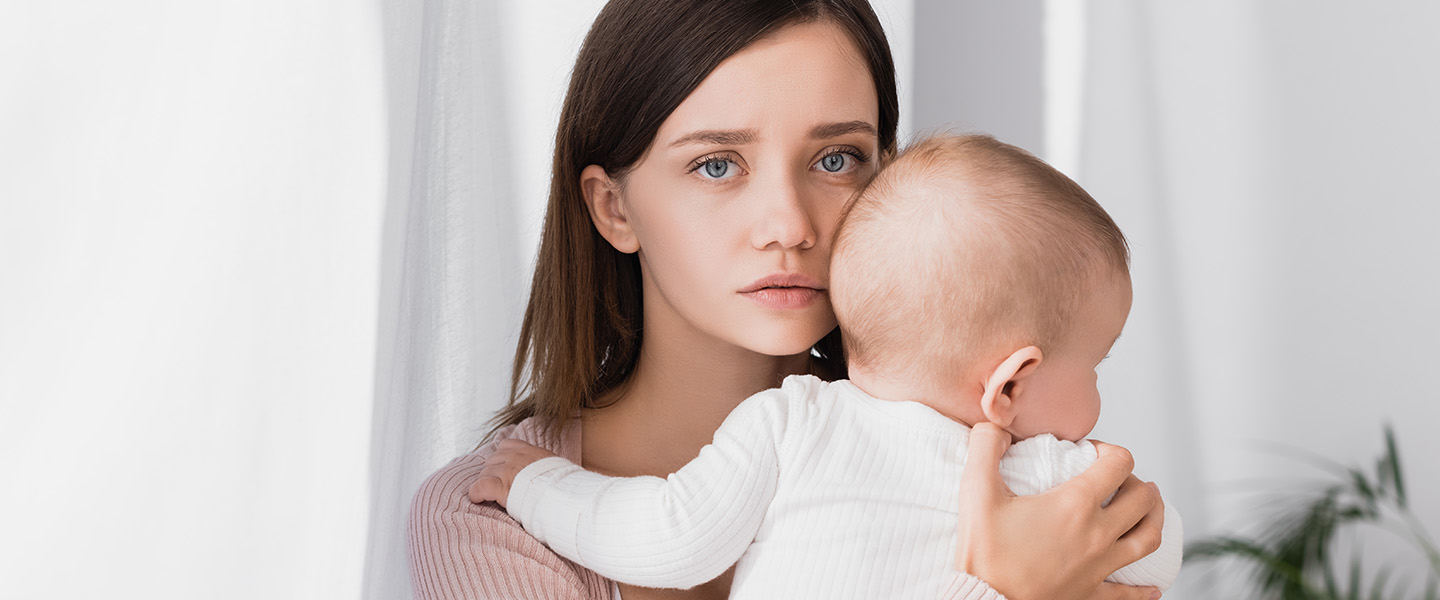 On August 4th, the U.S. Food and Drug Administration (FDA) approved zuranolone, the first oral medication designed to treat postpartum depression (PPD) in adults. The drug, which is rapid-acting, was developed by Sage Therapeutics and Biogen, and will be marketed under the name Zurzuvae.
"Postpartum depression is a serious and potentially life-threatening condition in which women experience sadness, guilt, worthlessness—even, in severe cases, thoughts of harming themselves or their child," said Tiffany R. Farchione, M.D., director of the Division of Psychiatry in the FDA's Center for Drug Evaluation and Research. "Because postpartum depression can disrupt the maternal-infant bond, it can also have consequences for the child's physical and emotional development. Having access to an oral medication will be a beneficial option for many women coping with extreme, and sometimes life-threatening, feelings."
Because of its accessibility, zuranolone is an important advance. The first-ever rapid-acting medicine for postpartum depression, brexanolone, has been on the market since 2019. Brexanolone is administered via continuous infusion in a medical facility over a period of about 60 hours. While zuranolone, like brexanolone, can reduce symptoms of severe depression within 3 days of its administration, it is taken in pill form. The FDA recommended a dosage of 50mg for zuranolone, taken once daily for 14 days.
The efficacy of zuranolone for the treatment of PPD in adults was demonstrated in two randomized, double-blind, placebo-controlled, multicenter studies. The trial participants were women with PPD who met the Diagnostic and Statistical Manual of Mental Disorders ("DSM") criteria for a major depressive episode and whose symptoms began in the third trimester or within four weeks of delivery.
The results of one of those pivotal trials have just been published in the American Journal of Psychiatry. The research team was led by Kristina M. Deligiannidis, M.D., of Zucker Hillside Hospital/Northwell Health in New York. Marlene Freeman, M.D., a 2000 and 1998 BBRF Young Investigator, of Massachusetts General Hospital and Harvard Medical School, was a member of the team.
The researchers note in their paper that about 17% of women globally develop PPD either during pregnancy or following childbirth, and that the condition is generally underdiagnosed and often untreated, exposing mothers and their newborns to considerable health risks that in severe cases of PPD includes risk of suicide in affected mothers. Death from suicide accounts for about 20% of all postpartum maternal deaths. The risk of PPD is about twice as great in women with a family history of psychiatric illness, according to the researchers.
Knowledge about what causes PPD has grown markedly, thanks to basic research conducted over the last 25 years. Cynthia Neill Epperson, M.D., who received three BBRF grants from 1995 to 2005, and others, revealed the possible role of the inhibitory neurotransmitter GABA in the illness. It is thought by many that depression occurring during the perinatal period is distinct in causation from depression at other times of life. Pronounced fluctuations in reproductive hormone concentrations—and the way in which some women respond to these—is thought to play a central role in onset. Notably, levels of the hormone allopregnanolone, which rise during pregnancy, peak in the 3rd trimester, then plummet following childbirth, appear to alter functional connectivity in the brain and may affect GABA-A receptors. Both brexanolone and zuranolone modulate the activity of these receptors.
Dr. Deligiannidis and colleagues enrolled 196 patients with severe PPD (accompanied in many cases by moderate to severe anxiety) in their randomized, double-blinded clinical trial. Half received 50 mg/day of zuranolone over 14 days, and half a placebo. 170 completed the trial. The participants were about 30 years old, on average; 25% identified as Black or African American, 33% as Hispanic or Latina, and 69% as White. PPD onset was in the 3rd trimester for one-third of the women, while onset came within 4 weeks after childbirth for two-thirds. 82% never had PPD previously. About 15% continued to use standard antidepressant medicines during the trial, in addition to either zuranolone or placebo. The women were followed for 45 days from the beginning of the trial, although they were also assessed at days 3, 15, and 28.
"Women with PPD receiving zuranolone demonstrated statistically significant and clinically meaningful improvements in depressive symptoms at day 15 compared with the placebo group," the team reported. "The effects were rapid (by day 3), were sustained at all measured time points through day 45, and were observed across all measured [indices], reflecting a broad overall improvement in depressive symptoms. These benefits were mirrored in patients' self-reported assessments," the team noted. Clinically important symptoms of anxiety and insomnia also responded more to zuranolone than to placebo. The duration of the antidepressant impact of zuranolone beyond 45 days remains to be determined.
The team reported that zuranolone was "generally well tolerated." All adverse events related to the treatment were mild or moderate, and mostly involved sleepiness, dizziness or a sedative effect. Some patients in the zuranolone group reporting such symptoms had their dosage reduced to 40mg/day, and 14 of 16 such participants did complete the trial.
The trial studied the drug only in women with severe PPD; the impact in women with less severe PPD was not studied. Participants were not permitted to breastfeed during the trial, since there is as yet no conclusive data on potential impacts from zuranolone (this may be studied in future research). Also, there was a strong placebo effect in the trial, which was attributed by the team to the amount of attention given to each participant—8 visits from the clinical team over the 45 days of the trial. Such attention has been linked with the placebo effect in past trials of antidepressants.
Based on this trial and another Phase 3 trial which tested zuranolone at about 40mg/day for 14 days, the FDA approved the medicine—the first short-course, rapid-acting oral treatment for patients with PPD.
The trial was funded by Sage Therapeutics and Biogen. Nine of the 14 authors of the study paper are employees and may hold stock in the companies. Other team members reported research and/or advisory or consulting relationships with the companies.
FDA announcement:
FDA Approves First Oral Treatment for Postpartum Depression