People With Schizophrenia Have Increased Risk of Dying From COVID-19, Research Reveals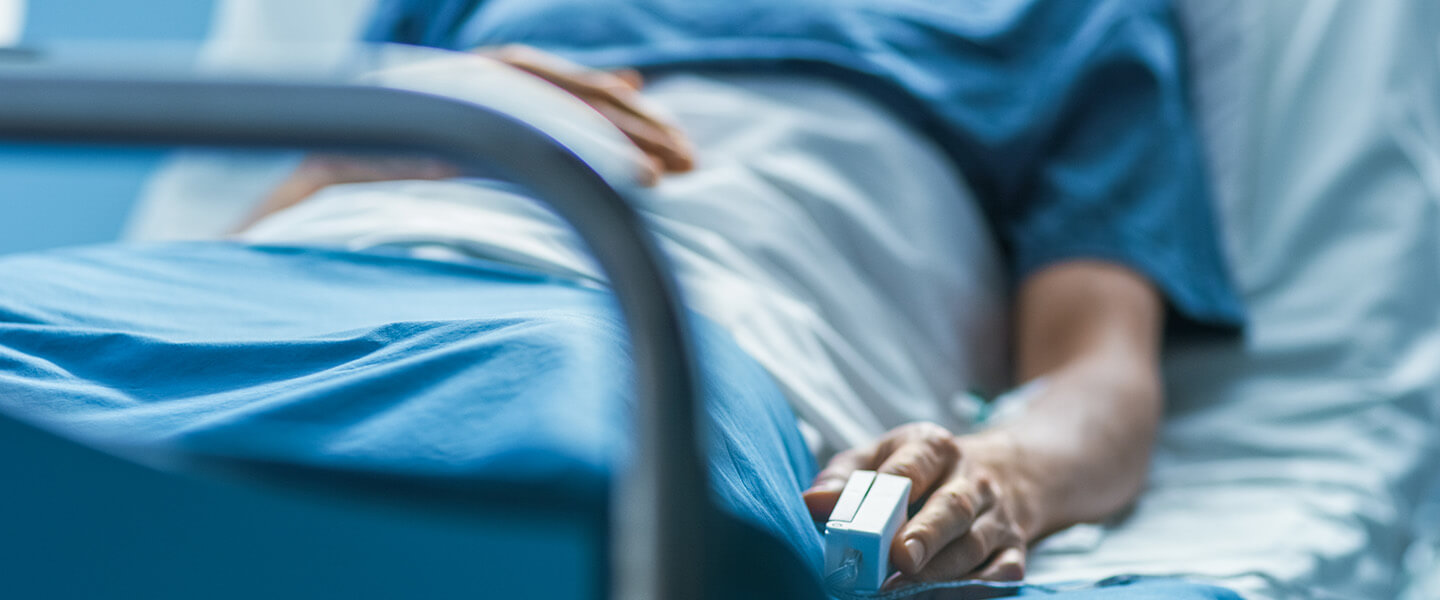 A newly published study based on data from a 2020 peak period of the pandemic in New York City indicates that people previously diagnosed with schizophrenia or a schizophrenia spectrum disorder who contracted a COVID-19 infection had a significantly increased risk of mortality. Specifically, their risk of death from COVID within 45 days of infection was 2.7 times the risk in people without a psychiatric diagnosis who contracted COVID.
The observed increase in COVID mortality risk for people on the schizophrenia spectrum was second highest in the study, following the elevated risk associated with age. By comparison, people who had previously suffered heart failure had 1.6 times the risk of those without a psychiatric diagnosis, while those with a history of diabetes had 1.27 times the risk.
The mortality risk within 45 days of COVID diagnosis was also elevated in people who had a recent diagnosis of mood disorders, after demographic factors were factored into the calculation. But this excess risk was not present statistically after various medical risk factors were taken into consideration.
There was no observed relation detected between COVID-related mortality and a stable, established mood disorder or with recent or previously established anxiety disorders.
The study, appearing in JAMA Psychiatry, was based on medical records complied in the spring of 2020 at the NYU Langone Medical Center in New York. Donald C. Goff, M.D., of NYU Langone was senior member of the team. He is a 2009 and 2003 BBRF Independent Investigator. The team also included 2005 BBRF Distinguished Investigator Mark Olfson, M.D., MPH, of Columbia University.
Electronic medical records of 26,540 patients tested within the multi-center NYU Langone health system were the basis for the study. Of these, 7,348 tested positive for COVID-19; 53% were women and the average age was about 54.
75 (1%) of those receiving a positive COVID test had a history of schizophrenia; 564 (7.7%) had a history of a mood disorder; and 360 (4.9%) had a history of an anxiety disorder. The sample was demographically diverse and reflected a consecutive stream of adult patients tested in the NYU Langone system between March 3 and May 31, 2020. Outcomes including mortality (death or discharge to a hospice) were monitored for 45 days following each positive COVID diagnosis.
A systematic study led by BBRF Scientific Council member Nora Volkow, M.D., and based on the electronic health records of over 61 million American adults recently found that people with a diagnosis of a mental disorder within the last 12 months have a significantly increased risk for COVID-19 infection and tend to have worse outcomes than people infected with COVID-19 who don't have a mental disorder.
Results of the new study revealing the elevated risk of death in people with schizophrenia in the 45 days following a COVID infection should be important, the researchers said, in "guiding clinical decision-making, including the need for enhanced monitoring and targeted interventions" in such patients.
The result in schizophrenia may have reflected "unmeasured medical comorbidities," the researchers said. But they also pointed out that "the risk remained significantly increased after adjustment for multiple established risk factors."
It has been noted previously that people with severe mental illness are more likely to live in crowded housing, institutional or otherwise, and may either lack or eschew the need for personal protective equipment to avoid COVID inflection. Yet the increased risk of death from COVID seen in people with schizophrenia may also indicate the presence of biological factors related to schizophrenia or to treatments for it that the current study was not designed to detect, the researchers said.
The team speculates that among the biological factors that may make people with schizophrenia more vulnerable to COVID infection are dysregulation of the body's immune system, deficits in cellular immunity, and irregularities in immune-system signaling. Evidence for all of these has been generated in many previous studies of schizophrenia, including studies of the genes that tend to be perturbed in people who have the illness.
Unable based on their study to forge more precise biological linkages, the researchers stressed the practical clinical need of "targeted interventions for patients with severe mental illness to prevent worsening health disparities" in circumstances such as are being faced now in the continuing COVID pandemic.