Robert C. Malenka, M.D., Ph.D.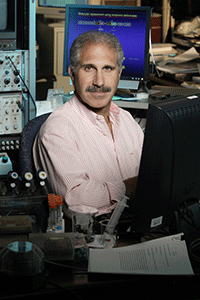 Scientific Council Member (Joined 2001)
2010 Goldman-Rakic Prize for Outstanding Achievement in Cognitive Neuroscience
2007 Distinguished Investigator Grant
1992, 1990 Young Investigator Grant
Robert C. Malenka, M.D., Ph.D.
Professor, Adult Psychiatry Department
Pritzker Professor of Psychiatry and Behavioral Sciences
Director, Pritzker Laboratory
Co-director, Stanford Institute for Neuro-Innovation and Translational Neurosciences
Stanford University School of Medicine
Dr. Malenka is a world leader in elucidating the mechanisms underlying the action of neurotransmitters in the mammalian brain and the molecular mechanisms by which neural circuits are reorganized by experience. His many contributions over the last 30 years have laid the groundwork for a more sophisticated understanding of the mechanisms by which neurons communicate and the adaptations in synaptic communication which underlie all behavior. He was trained as both a clinical psychiatrist and cellular neurobiologist and has been at the forefront of helping to apply the knowledge gained from basic neuroscience research to the treatment and prevention of major brain and behavior disorders.
Dr. Malenka received his Bachelor's Degree, summa cum laude, from Harvard and his Ph.D. in neuroscience and M.D. from Stanford University School of Medicine.
Learn More About the Foundation