Robert B. Innis, M.D., Ph.D.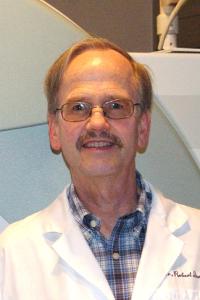 Scientific Council Member (Joined 1996)
Robert B. Innis, M.D., Ph.D.
Chief, Molecular Imaging Branch
National Institute of Mental Health (NIMH)
The major goals of Dr. Innis's laboratory include the development of new radioligands, especially those that will facilitate therapeutic drug development. These radioligands image receptors in the living human brain using positron emission tomography (PET). His laboratory has developed and studied several new PET radioligands, including a biomarker of neuroinflammation that shows positive results in patients with epilepsy, stroke, Alzheimer's disease and HIV infection of the brain. Two other radioligands that he developed are a probe of the second messenger cAMP signaling cascade that shows post-treatment normalization in patients with depression, and a probe for the brain's cannabinoid receptor, which shows alterations in subjects who abuse either cocaine or alcohol.
Before joining the NIMH, Dr. Innis taught at Yale for 20 years, where he developed a radioligand that is now FDA approved and clinically used to aid in the diagnosis of Parkinson's disease, in which dopamine neurons and their transporters degenerate.
Learn More About the Foundation