Jon-Kar Zubieta, M.D., Ph.D.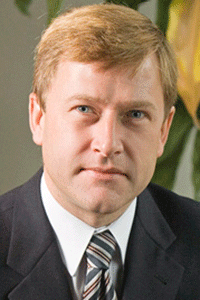 Scientific Council Member (Joined 2008)
2004, 2002 Independent Investigator Grant
1998 Young Investigator Grant
Jon-Kar Zubieta, M.D., Ph.D.
Chairman of the Department of Psychiatry
University of Utah Neuropsychiatric Institute
Dr. Zubieta comes from the University of Michigan School of Medicine and brings deep and extensive knowledge and experience to his role at "The U" as Chairman of the Department of Psychiatry and Psychiatrist-in-Chief of the University of Utah Neuropsychiatric Institute. A member of the Michigan faculty since 1995, he served in numerous roles there, including Professor in the Departments of Psychiatry, Radiology, the Neurosciences Program as well as Associate Chair for Research in Psychiatry. He also held the position of Research Professor in the University of Michigan's Molecular and Behavioral Neurosciences Institute.
His clinical work has focused primarily on the mood disorders. His research utilizes functional and molecular imaging in combination with genetic and psychophysical information to understand inter-individual differences in neurobiological mechanisms underlying emotion and stress regulation in humans. This work has led to over 200 original publications and book chapters covering multiple areas of overlapping enquiry. These include studies on the pathophysiology of Major Depression, Bipolar Disorder and other emotion dysregulation disorders, and their relationship with clinical presentations and outcomes; developmental and adult neurobiological mechanisms associated with substance use disorders, as well as the study of comorbid conditions, such as persistent pain syndromes. Recent work has also examined the neurobiological mechanisms underlying placebo effects as a model to study human resiliency mechanisms.
With his strong background and training in the neurosciences, psychiatry and nuclear medicine, Dr. Zubieta is dedicated to promoting innovation at the nexus of patient care and scientific discovery.
Learn More About the Foundation