Johanna Seitz-Holland, M.D., Ph.D.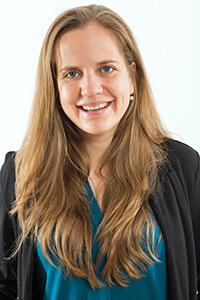 2021 Young Investigator Grant
Johanna Seitz-Holland, M.D., Ph.D.
Johanna received her B.Sc. in psychology from Ludwig-Maximilians-Universität München in 2012, her M.D. at the Technische Universität München in 2019, and her Ph.D. in January 2020 at the Ludwig-Maximilians-Universität where she worked in the group of Prof. Inga K. Körte. During her medical Ph.D., she also joined the PNL in 2014/2015 as a predoctoral research fellow working with Prof. Marek Kubicki. Johanna's dissertation focused on utilizing advanced MRI techniques to characterize early state schizophrenia. She additional worked on projects about drug abuse, sex differences, and healthy aging. She re-joined the PNL in March 2019 as a postdoctoral research fellow under Prof. Marek Kubicki's supervision. Her research interests lie in applying neuroimaging and sophisticated statistical modeling approaches to study the association between age, sex, physical health, cognition, clinical symptoms, and brain structure in psychiatric disorders, focusing on psychosis.
Learn More About the Foundation