Francis S. Lee, M.D., Ph.D.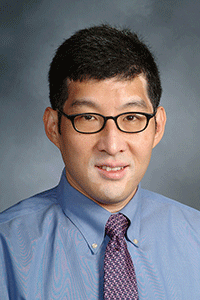 Scientific Council Member (Joined 2012)
2010 Independent Investigator Grant
2005, 2002 Young Investigator Grant
Francis S. Lee, M.D., Ph.D.
Chair, Department of Psychiatry
Weill Cornell Medicine / NewYork-Presbyterian/Weill Cornell Medical Center
Dr. Lee is a pioneer in using cell biological and animal model systems to understand the pathophysiology of neuropsychiatric disorders. In particular, his research is focused on using genetic models to delineate the role of growth factors, including brain-derived neurotrophic factor (BDNF), in complex behaviors related to affective disorders. His laboratory has produced one of the first mouse models of a human genetic variant that has led to insights into the molecular and genetic basis of anxiety. This research provides a first step in using model systems of human genetic variants to test novel therapeutics, and also to devise biomarker strategies determining who will and will not respond to psychiatric medications.
Dr. Lee received his M.D. and Ph.D. from the University of Michigan, followed by psychiatry residency training at Payne Whitney Clinic and postdoctoral training in molecular neuroscience at New York University and the University of California, San Francisco.
Learn More About the Foundation