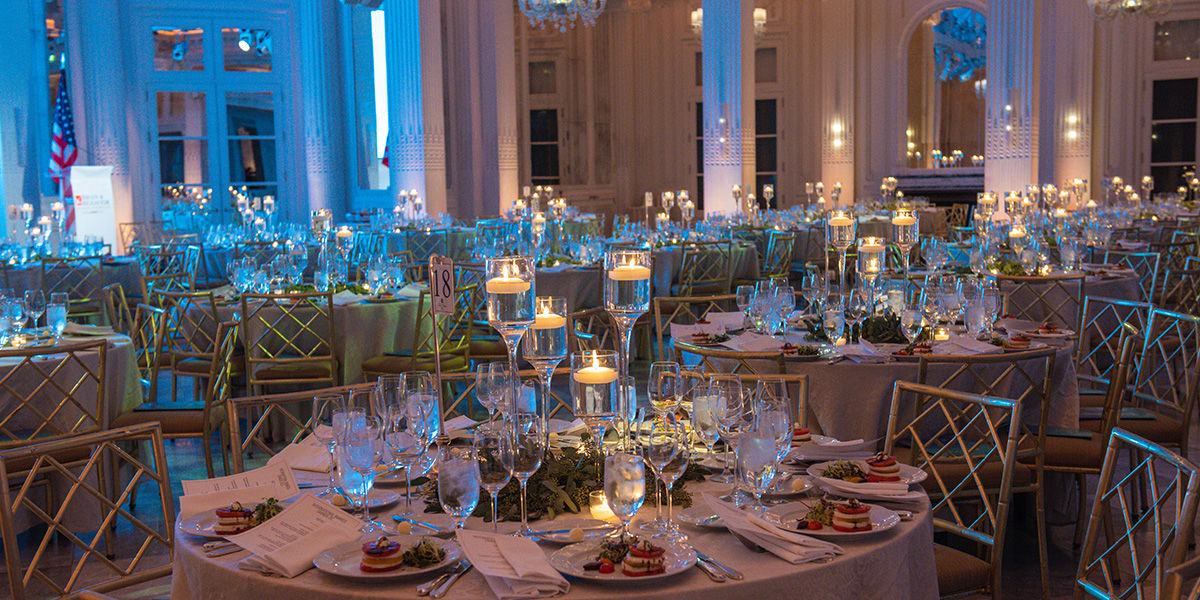 To purchase tickets, tables or sponsorships, please contact events@bbrfoundation.org.
Friday, October 27, 2023
6:30PM EDT - Cocktails
7:30PM EDT - Dinner
The Pierre
2 East 61st Street, New York City
The evening includes a presentation of the Pardes Humanitarian Prize in Mental Health and the Outstanding Achievement Prizewinners.
This international Prize recognizes a physician, scientist, public citizen or organization whose extraordinary contribution has made a profound impact on advancing the understanding of mental health and providing hope and healing for people who are living with mental illness. Established in 2014 and awarded annually, the Pardes Humanitarian Prize is named in honor of Dr. Herbert Pardes, the first recipient of the award.
The recipient of the Prize is chosen by a distinguished international Selection Committee from nominations solicited worldwide and receives an honorarium. The Pardes Humanitarian Prize focuses public attention on the burden of mental illness on individuals and society and the urgent need to expand and enhance mental health services in the United States and globally.
This year BBRF will honor Special Olympics International with the 2023 Pardes Humanitarian Prize in Mental Health.
The evening will also include a special tribute to Honorary Pardes Prizewinner, Henry Jarecki, M.D.
Selected by BBRF's Scientific Council, the Foundation's Outstanding Achievement Prizes honor scientists for their achievements in brain and behavior research.
LIEBER PRIZE: Outstanding Achievement in Schizophrenia Research
Philip D. Harvey, Ph.D., University of Miami
MALTZ PRIZE: Innovative & Promising Schizophrenia Research
Amy E. Pinkham, Ph.D., The University of Texas at Dallas
COLVIN PRIZE: Outstanding Achievement in Mood Disorders Research
Roger S. McIntyre, M.D., FRCPC, University of Toronto
RUANE PRIZE: Outstanding Achievement in Child & Adolescent Psychiatric Research
Katie McLaughlin, Ph.D., University of Oregon
GOLDMAN-RAKIC PRIZE: Outstanding Achievement in Cognitive Neuroscience Research
Elizabeth A. Phelps, Ph.D., Harvard University