Study Sheds Light on Prevalence of 'Long-COVID,' Including Cognitive and Psychiatric Symptoms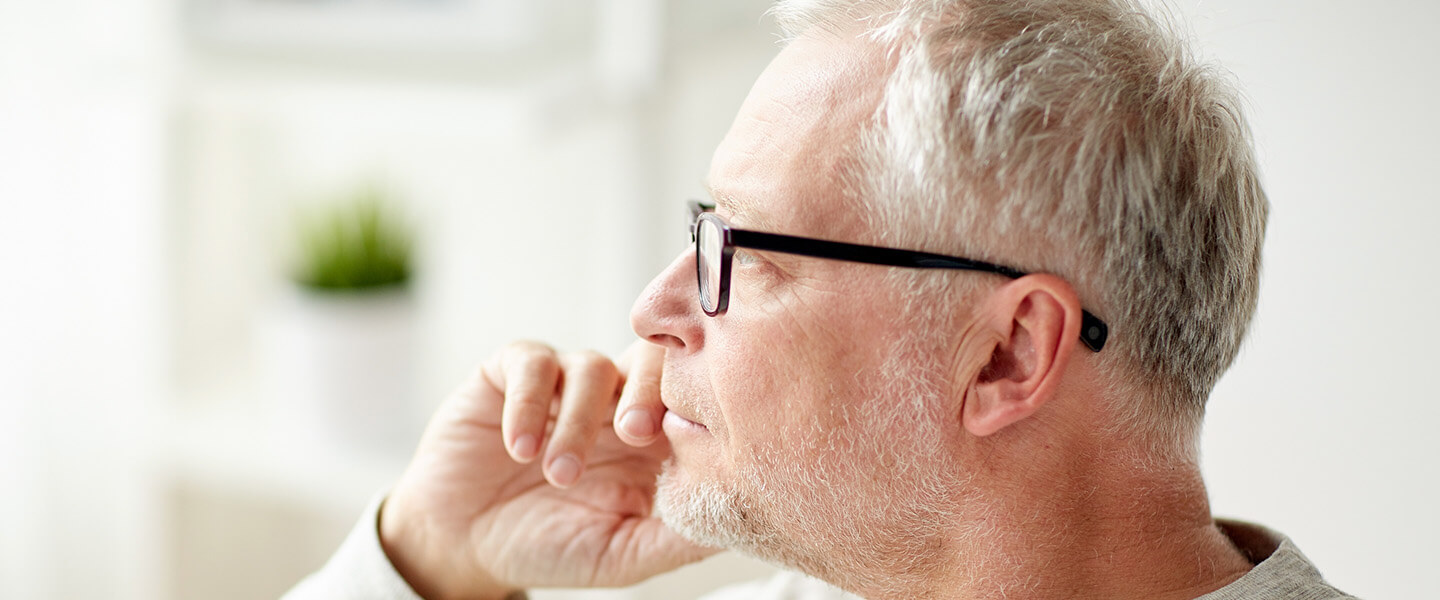 After many months of anecdotal reports and preliminary research about the long-lasting impacts of COVID-19 infection, a team of researchers has now provided a more specific idea of how common "long COVID" is, which patients are most likely to be affected, and which symptoms they are likely to report, including those impacting cognition and mental health.
Among the COVID patients assessed in the study (average age 46, 55% female), 57% had one or more "long-COVID" symptom at some point in the 6-month period following their initial diagnosis; 37% experienced one or more symptoms in the 3- to 6-month period after diagnosis.
The study revealed that cognitive symptoms were markedly more common in patients who were elderly as well as in those who were hospitalized or who needed intensive care. The single most frequently reported long-COVID symptom was anxiety/depression (23% within 6 months of COVID diagnosis; 15% in months 3 through 6 after diagnosis); the corresponding figures for cognitive symptoms were 8% and 4%.
Led by senior team member Dr. Paul J. Harrison, a psychiatric neuroscientist and 2004 BBRF Independent Investigator, and Dr. Maxime Taquet, both of Oxford University in the UK, the researchers drew upon data in 59 institutional electronic health records, mostly based in the U.S., capturing the health histories of 81 million people, including 273,618 who were diagnosed with COVID-19 infection in 2020 and were alive 6 months later. The analysis also included a matched group of patients who contracted influenza during the same period. Study results were reported in PLOS Medicine.
The researchers used two time periods to assess nine "core" symptoms of "long COVID": one, covering the first 180 days (6 months) following diagnosis; another to capture the core symptoms that were present between 90 and 180 days (3 to 6 months) following diagnosis. The latter period captures long-lasting or long-developing symptoms.
The nine core symptoms related to long COVID that were measured in the study were: breathing difficulties; fatigue; chest/throat pain; headache; abdominal symptoms; muscle pain; other pain; as well as two neuropsychiatric phenomena: cognitive symptoms (notably, "brain fog") and anxiety/depression.
"Long-COVID clinical features occurred and co-occurred frequently and showed some specificity to COVID-19," the team noted, "although they were also observed after influenza," albeit less frequently.
For the researchers, one of the most important takeaways of the study was that 1 in 3 patients had one or more features of long COVID between 3 and 6 moths following original diagnosis. Further, 40% of these patients had no record of the long-COVID symptoms in the first 3 months after being diagnosed with COVID.
The team pointed out that the risk of having long-COVID symptoms, including cognitive symptoms and anxiety/depression, was higher in patients with more severe COVID cases, and slightly higher among females. White and non-White patients were equally affected.
The fact that risk of long-COVID features is higher after COVID diagnosis than after influenza diagnosis, the researchers said, suggests their origin may in part directly involve a mechanism specific to COVID or the body's response to it, not just a general consequence of viral infection. But the study was not designed to determine the origins or mechanisms behind symptoms.
The team also made clear that while some long-COVID features appeared for the first time in the 3- to 6-month period following diagnosis, the fact that a majority of patients with long-COVID features already had these symptoms in the first 3 months may help in identifying those at greatest risk.
Another observation supported by the study's data was that long-COVID features were recorded in children and young adults, and also in more than half of non-hospitalized patients, "confirming that they occur even in young people and those who had a relatively mild illness. This is significant in public health terms given that most people with COVID-19 are in the latter group," the researchers noted.
Finally, the fact that some long-COVID features appeared only after the 3-month mark following diagnosis suggests that in some patients there may be a delayed onset. Reasons for this phenomenon are one of several subjects that will likely be pursued in follow-up studies. Other urgent topics likely to be explored include determination of the persistence, severity, and biological origins and mechanisms involved in long-COVID symptoms.