Study Measures COVID-19 Pandemic's Impact on College Students' Mental Health and Wellness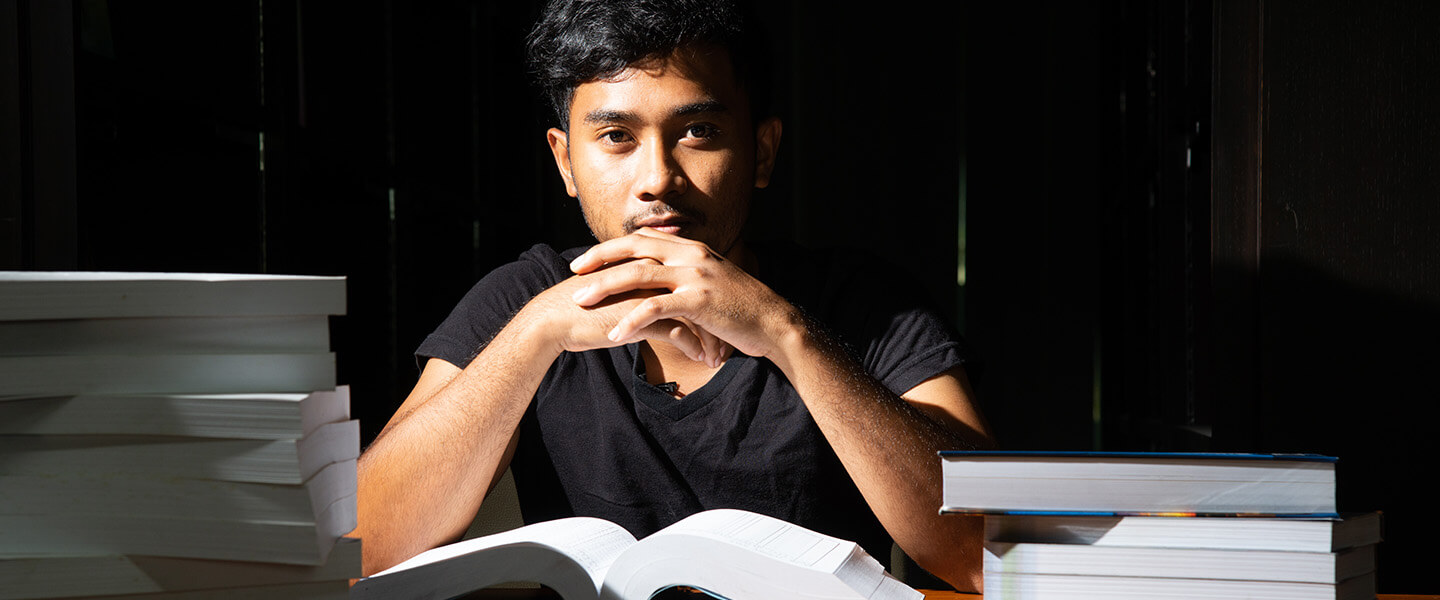 As college students prepare for the start of a new year and fresh academic term, many are confronted with circumstances that students first faced a year ago. Now, as then, due to the continuing COVID pandemic, most will not be studying alongside their peers but rather in isolation, at remote locations—some near campus, others in their parents' home. They will engage with their professors and classmates not in person but through the mediation of a computer monitor.
A new study by psychiatric researchers, appearing in the Journal of the Academy of Child & Adolescent Psychiatry, provides a glimpse into the question of how the pandemic may be affecting the mental health of undergraduates, and especially that of first-year students.
As the researchers note in their paper, students just beginning college away from home normally face disruption related to the separation from family. While the pandemic has caused many to return home after taking up residence at college, it has introduced new disruption and uncertainties, they found.
The study was conducted at the University of Vermont (UVM) during last year's COVID-interrupted spring semester, and involved 675 first-year students, three-fourths of whom were female. They had enrolled in a study that intended to assess their mental health throughout the semester. Because the study assessed students thoroughly before the semester began and continuously as it proceeded before assessing them again after it ended, researchers had a detailed view of how the unexpected pandemic affected students as they confronted their changed conditions.
As at most other colleges, UVM students were ordered to return home in mid-March 2020, where they were expected to continue with their courses, which were given remotely via computer through the remainder of the spring semester. At the end of the semester, 576 of the students in the study completed the end-of-semester assessment; 485 of these students had completed nightly surveys of their mood and wellness as the semester unfolded.
Importantly, two-thirds of the participants were pre-enrolled in a UVM wellness program, involving educational and residential interventions designed to encourage health-promoting behaviors including a commitment on the students' part not to use alcohol, drugs or other substances.
The UVM researchers, who were led by 2008 BBRF Young Investigator William E. Copeland, Ph.D., found that first-year students were indeed affected by COVID, with increases being noted in "externalizing problems" as well as problems with attention. Externalizing problems are those such as aggression or conduct issues, which impact others. No significant COVID-related change was noted in internalizing behaviors exclusively experienced by the self, such as depression and anxiety.
Students who were participating in the school's wellness program were less likely to be affected by COVID-related internalizing or behavioral problems.
Cellphone app-enabled nightly surveys of mood and daily wellness behaviors charted in detail the negative impacts caused by the pandemic crisis. These surveys revealed lower mood and wellness behaviors after the onset of COVID. "The overall magnitude of these COVID-related changes was modest but persistent across the rest of the semester," the researchers reported.
Almost 90% of the participants answered all or part of a COVID-specific survey seeking to assess their attitudes about the crisis. This revealed that 68% of participants said they did not feel confident in the government's response to the pandemic, although 86% remained hopeful that it would be resolved. Over 95% reported they were complying with government rules and suggestions for appropriate behaviors such as mask-wearing and social distancing. Over one-fourth of the participants knew someone who had tested positive for the virus, and 2.4% knew someone who had died of it.
The students rated the overall level of disruption in their lives caused by the pandemic to be 7.8 on a 0-to-10 scale. Disruption was higher among students who were younger and those who were not taking part in the wellness program, leading the researchers to urge that in the term just beginning, colleges prepare to address the continuing mental health impacts of the pandemic.
"The greater [a student's] perceived disruption by COVID," the researchers concluded, "the greater the [mental health] impact. This disruption may increase for students as their families struggle with economic conditions of the continued pandemic. Students, especially first-year students, may be in need of more institutional support than ever."