Over-sensitivity to Sound, Smell, Touch, or Taste in Preschoolers Predicted Higher Risk for Anxiety at Age 6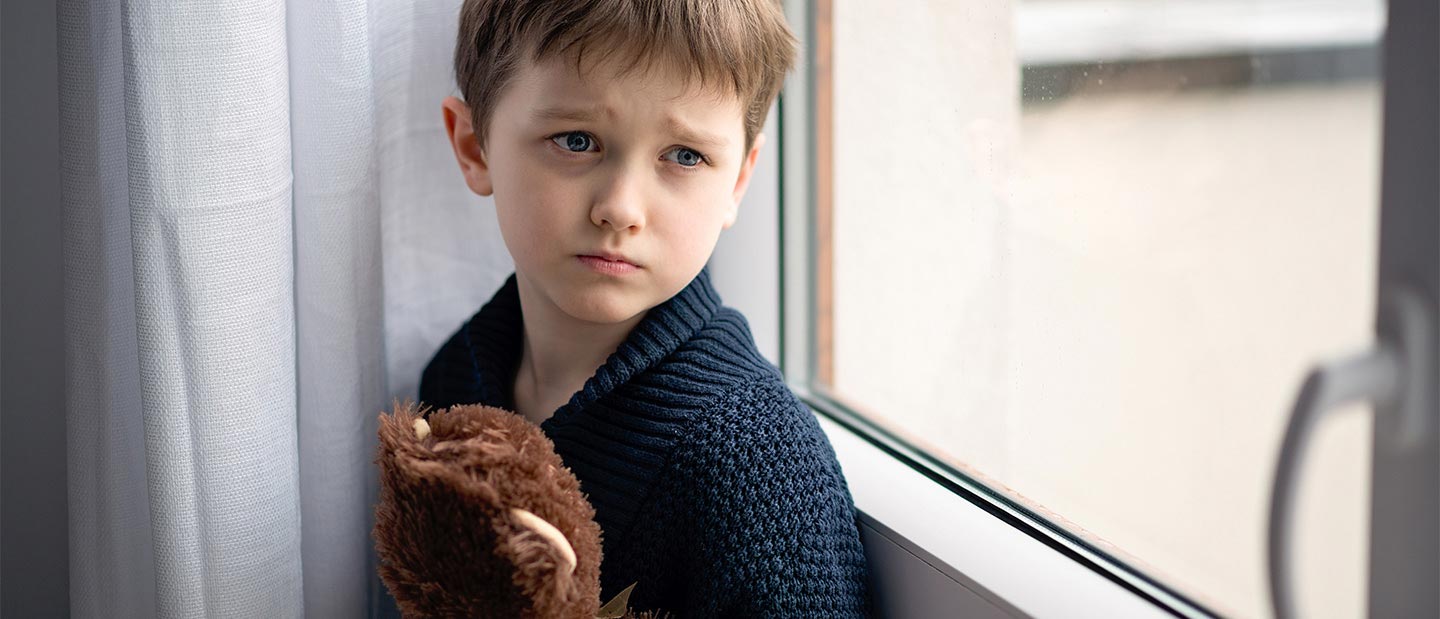 As researchers move closer to developing useful interventions for children at risk for anxiety before a full-blown anxiety disorder appears, one important objective is to identify factors or traits very early in life that correlate with elevated risk.
2015 BBRF Young Investigator Kimberly L. H. Carpenter, Ph.D., at Duke University School of Medicine, and colleagues, may have found one such factor: sensory over-sensitivity.
A child with auditory over-sensitivity, for example, might be bothered intensely by the experience of being out on a city street or in a crowded restaurant. This kind of response can lead to something doctors call "context conditioning," in which over-response leads to hypervigilance and hyperarousal, which in turn can lead to the onset of anxiety disorder.
In a paper published in the Journal of Abnormal Child Psychology, Dr. Carpenter and a team that includes three other BBRF grantees and prizewinners report that sensory over-sensitivity in children of preschool age (2 to 5) is indeed a risk factor for subsequent anxiety disorder, and can predict the appearance of anxiety symptoms at age 6. The intensity of anxiety symptoms, in turn, was found to correspond with the seriousness of concurrent behavioral issues such as irritability, picky eating, and sleep problems.
Children's sensory and anxiety symptoms (if any) were assessed in a sample of 917 children aged 2 to 5 drawn from the general community, 191 of whom were assessed again at age 6. The children's condition was judged on the basis of interviews with their parents. Prior studies have found that sensory over-sensitivity is not uncommon, affecting 8% to 28% percent of children with no known disorders. The challenge, therefore, was to determine in which children sensory over-sensitivity might be a harbinger of anxiety. Previous research has linked it with autism spectrum disorder.
Sensory over-sensitivities that were reported in this study included physical contact with other people; contact with fabrics or clothes tags; food textures; visual experience such as bright lights; auditory experiences such as loud or high-pitched noises; olfactory experiences; tastes; and sensations of motion.
Fifty-two percent of children with at least one sensory sensitivity as preschoolers went on to meet criteria for anxiety disorder at school age. From this it is evident that not every child with sensory-overresponse goes on to develop anxiety symptoms. The team also noted that of the children in the study who did not have any sensory over-sensitivity at preschool age, 15% did have anxiety symptoms at school age.
The team does however find that sensory over-response is a risk factor for anxiety, perhaps one among several yet to be discovered.
The team also included: Helen L. Egger, M.D., 2006 and 2000 BBRF Young Investigator and 2004 Klerman Prizewinner; William E. Copeland, Ph.D., 2008 BBRF Young Investigator; and Scott Compton, Ph.D., 2001 BBRF Young Investigator.