Computer-Delivered Cognitive Training Significantly Helped Schizophrenia Patients in Rehab Setting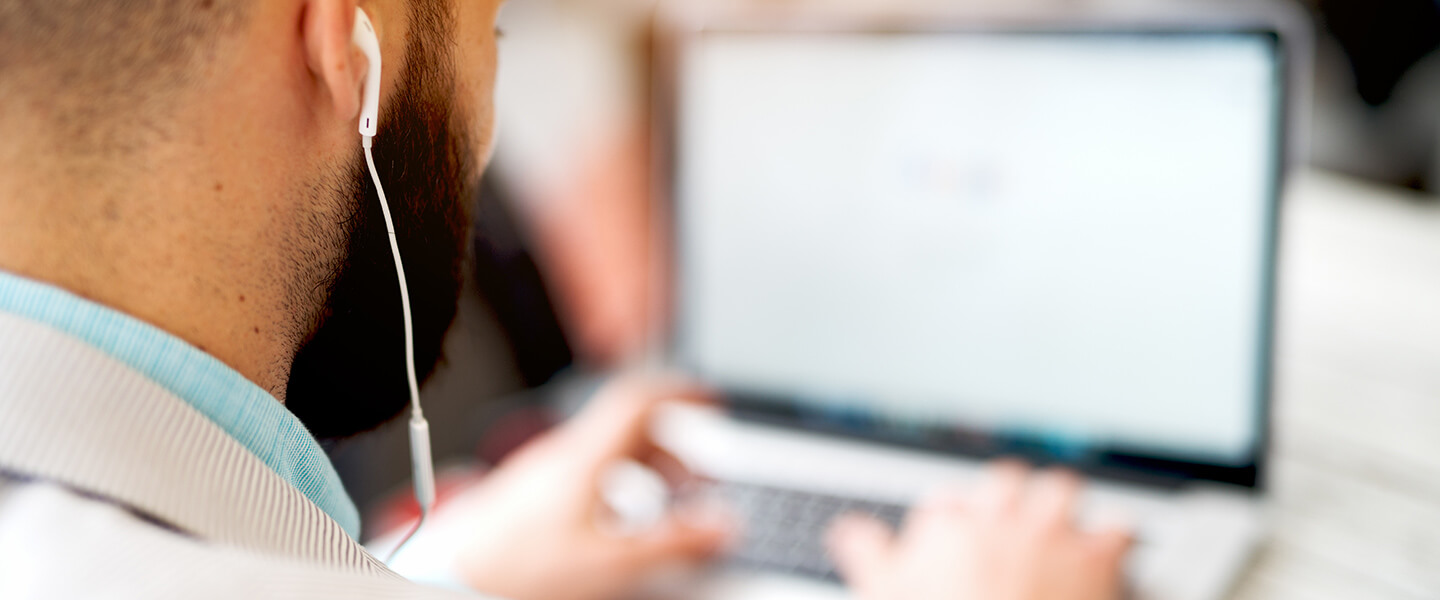 Cognitive difficulties experienced by people with schizophrenia are the symptoms of the illness that tend to have the greatest impact on daily functioning and overall quality of life. Individuals who have reduced interest in activities, problems remembering and learning, or interpreting verbal cues, find it very difficult to hold jobs or cultivate social relationships that are central in normal functioning.
Knowing that the medicines commonly used to treat psychotic symptoms have no meaningful impact on the cognitive symptoms of schizophrenia, researchers have been trying for years to find therapies that will specifically improve cognitive functioning. Targeted cognitive training (TCT) has recently been shown to have moderate to high effectiveness when administered in carefully controlled academic settings. The training method targets the brain's auditory processing system, in which deficits have been shown to correlate with patients' deficits in auditory perception and verbal learning.
Now, a team led by Gregory A. Light, Ph.D., of the University of California, San Diego, has put TCT to a difficult real-world test. Dr. Light, recipient of the Foundation's Baer Prize in 2014 and a 2013 BBRF Independent Investigator and 2006 and 2003 Young Investigator, and team members, provided TCT to schizophrenia patients receiving court-mandated care in a locked residential rehabilitation center.
In this setting, the researchers set out to discover whether some of the most seriously afflicted patients could be helped. These patients suffered from severe symptoms and required stabilization on high dosages of antipsychotic medications, and, on average, had been sick for over 15 years. A commonly held assumption of the field was that cognitive remediation would work less well or not at all in these patients.
To the team's delight, this was not the case. The researchers followed 46 patients in this trial, all of whom received ongoing medication management, individual and group therapy, and structured social activities. Half of the patients also received 3-5 hours of TCT training per week. This training consisted of various training tasks delivered via laptop computers, focusing on a variety of auditory processes.
"TCT produced significant improvements in auditory perception and verbal learning," the team reported July 25, 2018 in Schizophrenia Research. They also experienced a "significant reduction in auditory hallucinations." Age, symptom severity, medication dosage and illness duration did not reduce TCT's effectiveness.
"The findings indicate that even highly symptomatic, functionally disabled patients with chronic illness benefit from this emerging treatment," the team said. Unfortunately, nearly one-third of the patients receiving TCT did not show a significant benefit, they noted, and continuing research will address how to boost the response rate. They also called for more careful study of how improved cognitive performance on computer-administered tests translates into patients' ability to perform in jobs and social situations.
The team also included Andrew Bismark, Ph.D., a 2016 BBRF Young Investigator; Yash Joshi, M.D., Ph.D., a 2018 BBRF Young Investigator; David L. Braff, M.D., 2014 Lieber Prizewinner and 2007 BBRF Distinguished Investigator; Sophia Vinogradov, M.D., a 2000 BBRF Independent Investigator, and Neal Swerdlow, M.D., Ph.D., a 2016 BBRF Distinguished Investigator, 1995 Independent Investigator and 1990 Young Investigator.
If you found this article interesting, you may find this Meet the Scientist Webinar interesting: Research Updates: Improving Functioning in Schizophrenia